Organisations that operate trains in the UK are required to develop and maintain a Railway Safety Case.
This must describe arrangements for managing and validating change, without compromising the safety of the train or rail network.
Adelard have undertaken a number of projects relating to railway safety on behalf of UK government and the UK rail industry, including: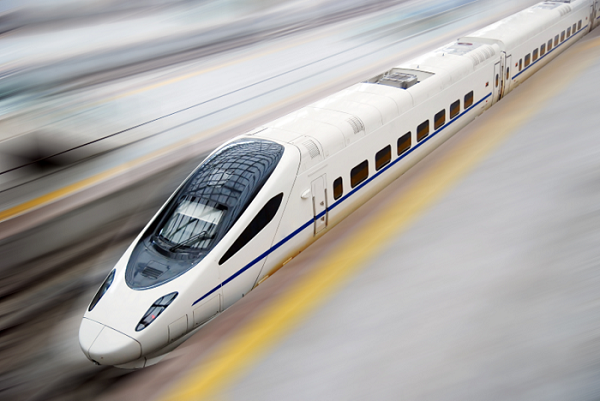 ASCE, GSN and EN50129
A world leader in railway systems invited Adelard to demonstrate the benefits of using ASCE and goal structuring notation (GSN) to develop EN 50129 safety cases for its railway systems. The consultation involved the development of a GSN template for an EN50129 safety case.
Rail Code of Practice for security-informed safety
In consultation with the rail industry, Adelard has developed a Code of Practice (CoP) for security-informed safety in the rail sector. The CoP provides guidance on how to manage security threats to safety by incorporating security processes, procedures and knowledge into the safety life cycle, and forms part of a broader programme of work by the Centre for the Protection of National Infrastructure (CPNI) that is aimed at increasing 'security-mindedness' for engineers.
The CoP is applicable to organisations that are responsible for commissioning, designing, supplying, operating or maintaining systems and services that support the entire rail ecosystem. This includes manufacturers and suppliers of railway equipment or services, rolling stock owners, train operators, rail infrastructure providers, maintenance organisations, and digital service providers.
Training for railway safety engineers on security-informed safety
Adelard provides a 1-day training course on security-informed safety for safety engineers. The course helps safety engineers understand the risks that cybersecurity threats pose to the safety of systems and provides guidance on how to design systems that are both safe and secure. For more information please visit the training page.
Resilience of railway signalling systems to cyber attack
Adelard has supported government and the rail industry by evaluating the resilience of railway signalling systems to cyber attack. This work has included:
evaluating the European Railway Traffic Management System (ERTMS) specifications for security vulnerabilities
performing cyber security risk assessments of ETCS onboard systems from all of the major suppliers
developing a high-level cyber security risk assessment of a national implementation of ERTMS
Our work has been presented to members of the Office of Rail Regulators, the Railway Safety and Standards Board, the European Railway Agency, and the Institute of Railway Signalling Engineers. We are also actively pursuing research in this area and have produced a number of peer-reviewed papers.
For further information on our rail sector services please download our brochure.
Please contact us to discuss how Adelard can assist you with your projects.