Optimising Safety in Residential Buildings
Following the Grenfell Fire investigation into residential building safety management led by Dame Judith Hackitt, there's a new need for more stringent safety compliance reporting for Higher Risk Buildings (HRBs) to better understand the risks posed to residents. The Building Safety Act takes forward the UK Government's commitment to fundamental reform of the building safety regulation and aims to remedy the systemic issues identified by Hackitt's review by strengthening the whole regulatory system for building safety.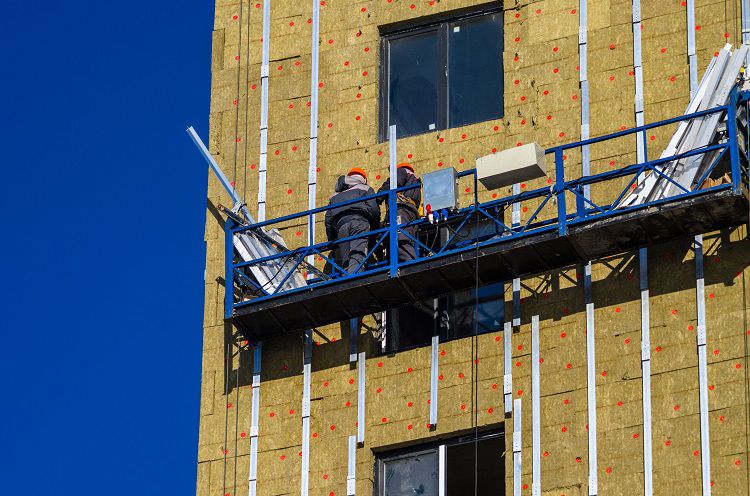 Key milestones

The new Safety Case review system is the main way that the Joint Competent Authority (JCA) will hold the duty holder to account for identifying, mitigating, and managing the hazards and risks in their building.
Duty holders will be required to present safety case reports to the JCA at regular intervals to demonstrate that risks are being managed effectively. Safety case reviews can be requested more frequently by the JCA if a significant refurbishment is planned, or concerns have been raised.
The requirement for a safety case is a new concept for the housing sector, but the idea of a safety case is not. Safety or assurance cases are well ingrained in many highly regulated industries such as rail, chemical, oil and gas and nuclear energy. We have over 30 years' experience in developing safety cases and mentoring our clients in the adoption and deployment of safety cases within their organisations. Our consultants have a wealth of knowledge based on their experiences across varied industries that include, defence, nuclear energy, medical devices, and transport and are skilled at guiding clients in safety case best practices.
Safety Case Collaboration with Adelard
We're working collaboratively with our housing sector clients to increase their capability to develop, manage and maintain safety cases for their Higher Risk Building portfolio.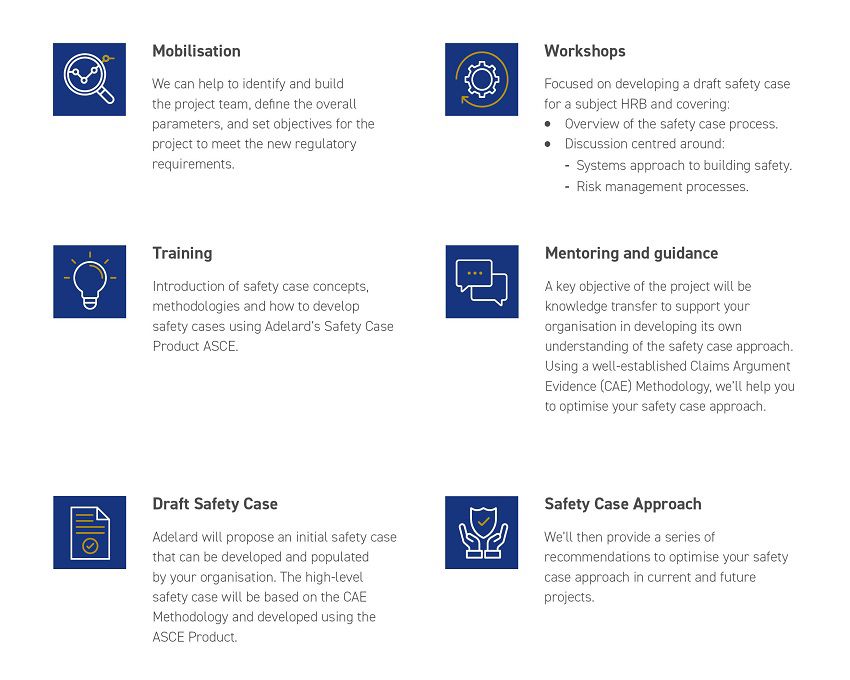 Powered by ASCE
We use a market leading reporting tool called 'ASCE' which depicts an entire safety argument diagrammatically using standard safety case notations such as CAE and GSN. This visual representation makes it easy to identify areas of the safety argument that meet building safety requirements from those needing improvement.
The safety case in ASCE is a 'living document' that will be updated and maintained for the entire life cycle of the building. It adapts to your way of working and pulls together information seamlessly from multiple sources; enabling you to quickly share safety case reports to the JCA. Reports for use in resident engagement programmes can also be generated directly from ASCE.
Want to learn more?
Contact us to receive our safety case brochure or book a free safety case consultation.
Don't just take our word for it
To learn more about our collaborative approach, with the support of ASCE, click here to read about Clarion Housing Group's work with us and how we've supported their people to prepare for the new Safety Case requirements.